Granite Cleaning, Sealing, Repair, and Restoration
Granite, one of the world's hardest materials, is a stone of choice for kitchen countertops, not only because it is gorgeous, but because it is resistant to most acids, very durable, and easy to maintain. Even so, granite is not impervious to damage. If your granite is dirty or dull-looking, scratched, etched, cracked, chipped or otherwise damaged, we can make it look brand new again!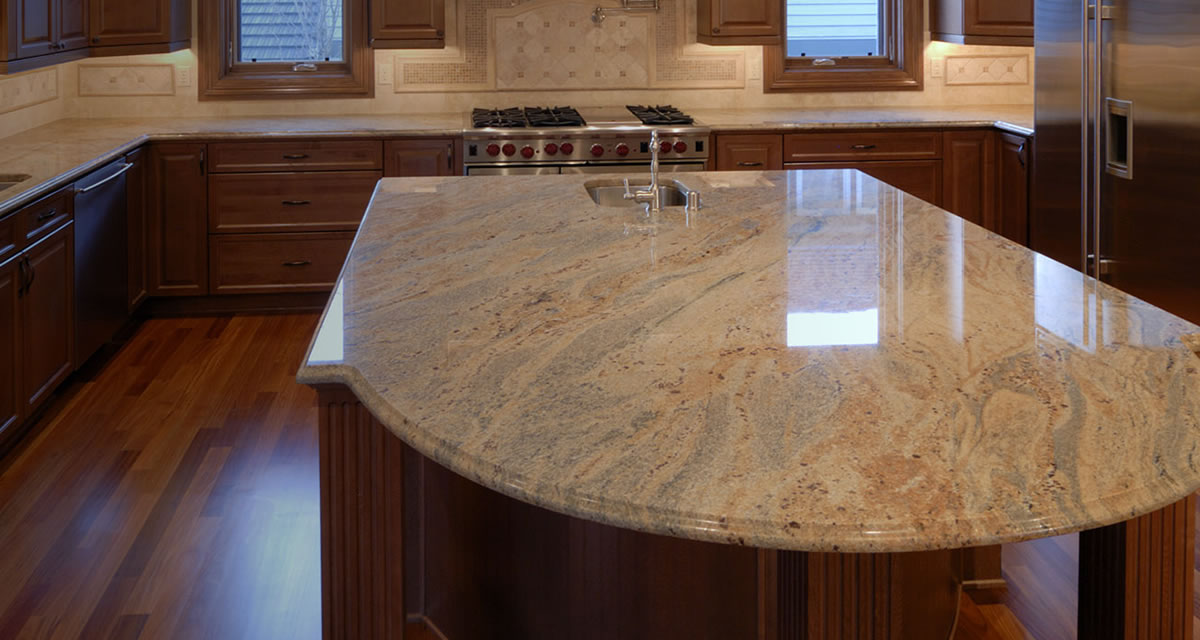 Much harder than marble, granite is a rugged and resilient stone that requires specialized knowledge and equipment to restore. We understand granite's unyielding qualities and have the right tools and techniques to get it looking its absolute best once more. From minor services like having your granite floors or granite countertops polished to major services like a complete granite floor or granite countertop repair and restoration, our professional technicians can perform these services for you.
| | |
| --- | --- |
| Repairing | Most chips, cracks and pits, and tile replacement if necessary |
| Honing and Polishing | Erase wear patterns, scratches, etches, dullness |
| Deep Cleaning and Sealing | Processes vary based on the surface condition and type of dirt, oil or other contaminant being removed |
| Stain Removal | DIY stain removal guidance or we can remove discolorations for you |