Professional Terrazzo Polishing and Repair / Tampa Bay Area
NATURALLY POLISHED TERRAZZO
Are you tired of stripping and waxing your terrazzo over and over again? There is a better way. Waxes that shine terrazzo turn yellow. Stripping and reapplying them is expensive and time-consuming. Naturally polished terrazzo, however, has a beautiful, reflective finish that does not require waxes and coatings.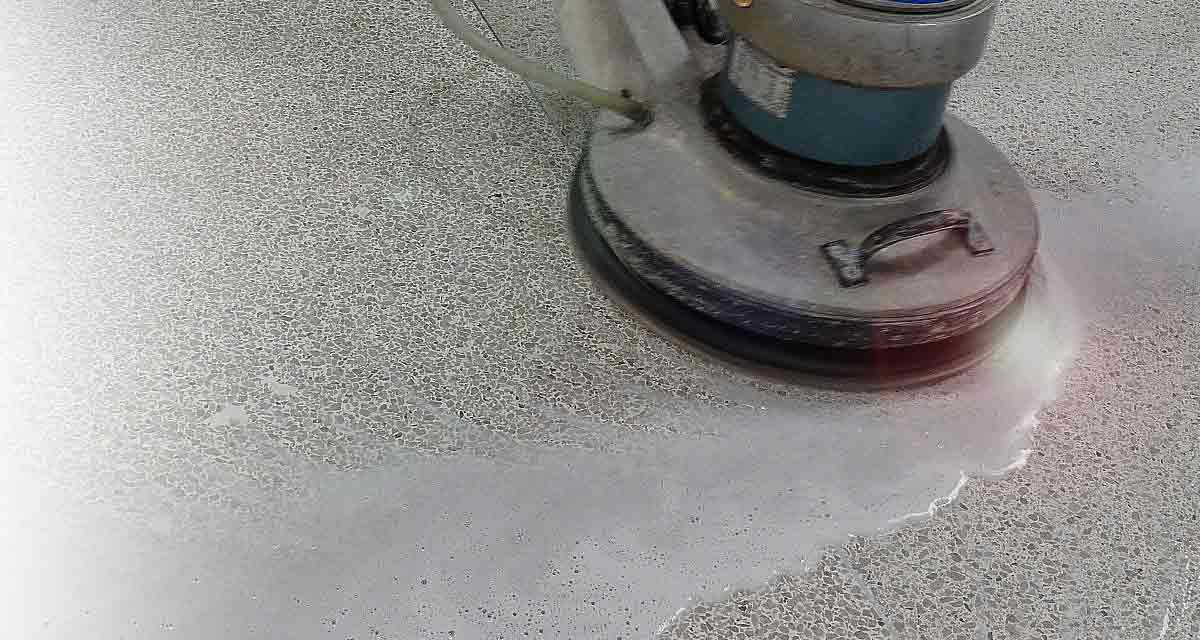 Specialized Terrazzo Services
Stone and Tile Medics can give your terrazzo floors a natural polish that eliminates the need for stripping and waxing. Using the same process as that of marble and other natural stone restoration, terrazzo can be honed and polished to achieve both glossy and matte finishes without the need for coatings. This same process masterfully restores scratched and worn terrazzo, as well, dramatically improving its appearance. We can also repair most terrazzo damage, dramatically improving the appearance of your terrazzo. Once your terrazzo has been restored and cleaned and looks fabulous, we can apply sealer to inhibit staining.
at-a-glance terrazzo services
| | |
| --- | --- |
| Cleaning and Sealing | Deep cleans and protects from staining |
| Repair | Chips, cracks, holes |
| Restoration | Stripping, honing, polishing, and more |
| Maintenance | Customized regularly scheduled maintenance |
Popular Terrazzo Questions